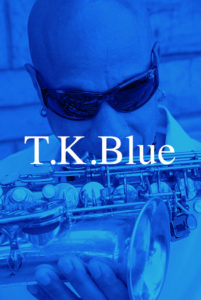 16
Dec
2017
Brooklyn, New York, New York (USA)
Details
Time : 3pm to 6pm
Venue : Brownsville Heritage House
Address : 5811 Mother Gaston Blvd
State : New York
Phone : 718-385-1111

T.K.Blue will perform as a special guest with the JFA All-Stars at the Brownsville Heritage House 5811 Mother Gaston Blvd and Dumont St in Brownsville Brooklyn on Saturday December 16th at 3pm to 6pm. For info please call 718-385-1111…Free admission and free food. This performance is sponsored by the Jazz Foundation Of America.