The Rhythms Continue (JAJA) is as warmhearted and spirited as the musician it honors; This album boasts an impressive roster of players. Some were former collaborators of Weston's like African Rhythms members Alex Blake and Neil Clarke plus Billy Harper, and Chinese pipa player Min Xioa Fen
– excerpt from Robert Ham's review Downbeat January 2020
The Rhythms Continue is his 12th CD as a leader and possibly his most heartfelt, a dedication to the memory of his longtime employer and mentor Randy Weston who passed away in 2018. The Rhythms Continue features ten musicians feting African Rhythms' jazz sensibility and passionate intensity.
– Anna Steegmann for the New York City Jazz Record Oct 2019
"Kasbah" is my kind of jazz, straight-ahead and unapologetic. It's the first of nineteen tracks on this CD of abundant and excellent music…T.K.Blue's melodies are infectious. He's a dynamic composer.
– Dee Dee McNeil, jazz journalist for musicalmemoirs.wordpress.com October 2019
No upcoming event scheduled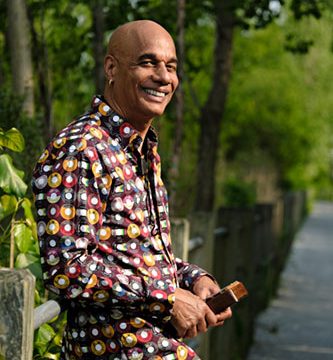 LIKE WHAT YOU SEE?
Check the reviews about my music